Experts in the human factor that ensures your technological success
We are a headhunter specialized in technology, pioneers in Colombia. Since our beginnings ten years ago, we have been a key ally for our clients in aspects such as executive search and strategic personnel selection, evaluation and professional development.
We are passionate about what we do!
We are passionate about assisting great companies and individuals in realizing their dreams. 
We are proud to know that our selection processes have contributed the best human talent to client companies and organizations.
We believe that the core values of each organization are fundamental in creating value. At IT Hunters we are driven by passion for what we do, we encourage the creativity of our team, and we are constantly open to learn, while always maintaining the high quality of our processes and on-time delivery 
Our extensive experience in the technology sector allows us to provide a highly consultative accompaniment to our clients, based on a deep understanding of their current needs and circumstances, so that we can offer creative solutions to best meet them.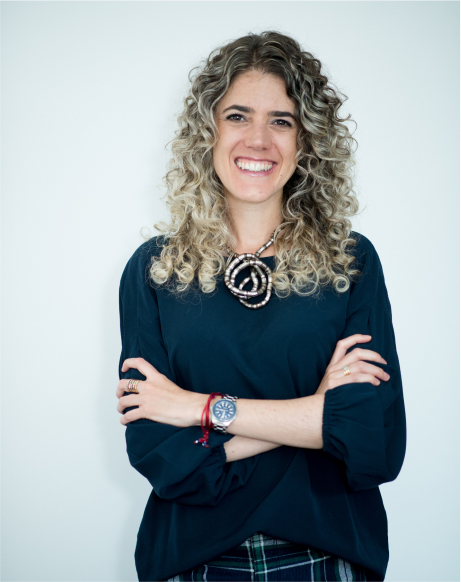 Psychologist from Universidad Javeriana (Colombia) with an Executive MBA from ISEAD Business School, Conscious Business Coach certified by the Conscious Business Center (academy led by the successful Fred Kofman, former VP of Development for both Google and LinkedIn), she's an expert in and passionate about the search and selection of top executives and their professional development.
Our extensive experience in the sector enables us to offer a broad portfolio of services to support our clients. 
"I want to express my deepest gratitude to IT Hunters for carrying out its organizational purpose in such an impeccable, respectful and transparent manner, in each and every moment of its processes, always with the best interests of the people and its clients in mind! Thank you for your human qualities and above all for contributing so positively to our society".
"I worked with IT Hunters for approx. 8 years. Their service is honestly incomparable, and managers were always very satisfied with the level of candidates they presented -and the overall process-".
"IT Hunters is not merely a partner; it is your true strategic partner when looking for the best talent. Carolina and her team know the IT market like no other, and that allowed us to adjust our expectations of what we were looking for. Additionally, the experience they provide to candidates is also extraordinary".
"As a member of the Board of Directors of one of the largest and most representative health entities in the eastern part of Colombia, and as Country CEO of an international financial institution, IT Hunters assisted me in the search for two senior executives for these organizations.
In both searches, IT Hunters demonstrated an efficient, precise, timely and accurate accompaniment. The alternatives proposed on their part not only met the defined requirements, but also surpassed them. IT Hunters exceeded by far the expectations we as managers had and provided us with human talent that generated a high value for these two institutions, with positive results for their shareholders, clients and collaborators".
"I have had a direct relationship with IT Hunters and I consider it a reputable company that works for the success of both its clients and candidates, motivated by a deep and serious sense of responsibility, and that provides help and advice based on its extensive experience. A big hug to everyone at IT Hunters and congratulations on the important work they do".
"¡Quiero agradecer profundamente a IT Hunters por llevar a cabo su propósito de organización de manera impecable, respetuosa y transparente en cada uno de os momentos sus procesos, pensando siempre en lo mejor para las personas y sus clientes! Gracias por esa calidad humana y sobre todo por aportar tan positivamente a nuestra sociedad".
Lorena Rodríguez
Candidata
"Trabajé con IT Hunters por aproximadamente ocho años. Su servicio es honestamente incomparable, y los Gerentes siempre estuvieron muy satisfechos con el nivel de candidatos presentados y el proceso en general".
Silvia Piedra
Ex Senior Director, People Business Partner en Cable & Wireless Communications, actual Vicepresidente de Recursos Humanos en Goja.
"IT Hunters no solo es un socio; es un verdadero socio estratégico en la búsqueda del mejor talento. Carolina y su equipo conocen bien el mercado de IT como pocos y eso nos permitió alinear nuestras expectativas sobre lo que buscábamos. Adicionalmente, la experiencia que brindan a los candidatos también es extraordinaria".
Carolina Toro
Gerente de Recursos Humanos en Don Doctor.
"Como miembro de la Junta Directiva de una de las entidades de salud más grandes y representativas del oriente colombiano, y como CEO de una Entidad Financiera Internacional en el país, conté con el apoyo de IT Hunters en la búsqueda de dos altos ejecutivos para estas organizaciones.
En ambos casos, IT Hunters demostró un acompañamiento eficiente, preciso, oportuno y acertado en las búsquedas delegadas. Las alternativas propuestas de su parte no solo cumplieron con los requisitos definidos, sino que además los superaron".
"He tenido una relación directa con IT Hunters y la considero una empresa seria que trabaja por el éxito tanto de sus clientes como de los candidatos, motivada por un profundo y serio sentido de responsabilidad, y que brinda ayuda y asesoría basada en su amplia experiencia. Un abrazo para todos en IT Hunters y felicitaciones por la importante labor que desarrollan".
Due to how we do things and to our core values, most of our clients tend to be companies that see recruitment as something well beyond a mere transaction, companies that are seeking to build long term relationships based on trust.
We are allies of organizations that value close and expert support in all of their internal human talent processes, and that like us, regard each and every candidate in a selection process as important. 
If you are our client and want to access our system, or you are a candidate and want to register click here, Click here
Grandes beneficios por escogernos
Para nosotros todo parte de las buenas relaciones humanas, y desde nuestra fundación hemos llevado una experiencia de servicio cercana y de confianza tanto a nuestros clientes como a los candidatos.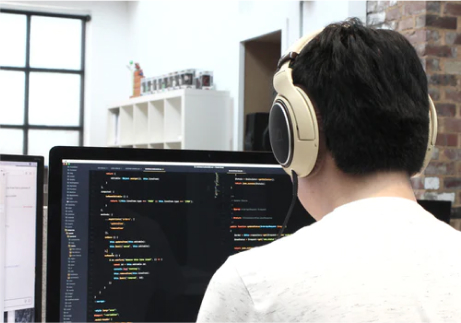 Realizar procesos de manera más ágil y efectiva.
Dar a nuestros clientes respuestas efectivas dentro de los tiempos acordados.
Presentar a los mejores profesionales como candidatos en nuestros procesos.
Lorem fistrum por la gloria de mi madre esse jarl aliqua llevame al sircoo. De la pradera ullamco qué dise usteer está la cosa muy malar.
Lorem fistrum por la gloria de mi madre esse jarl aliqua llevame al sircoo. De la pradera ullamco qué dise usteer está la cosa muy malar.
Below you will find all the episodes of Conversations Con Carolina Toro, in which our founder talks with key players in the Colombian technology sector about different topics. We hope you will enjoy them!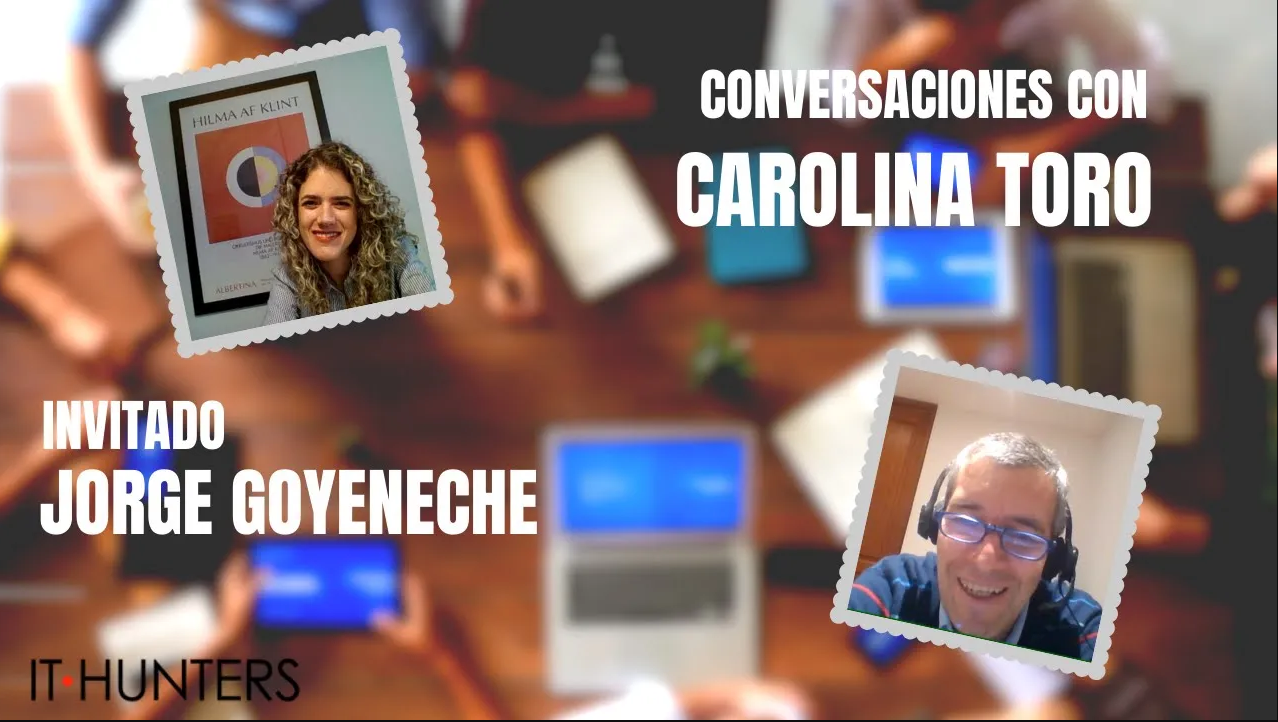 In this first episode of Conversations with Carolina Toro, Carolina talks with Jorge Goyeneche, a professional with a long and successful career in the technology sector in Colombia.
Read More »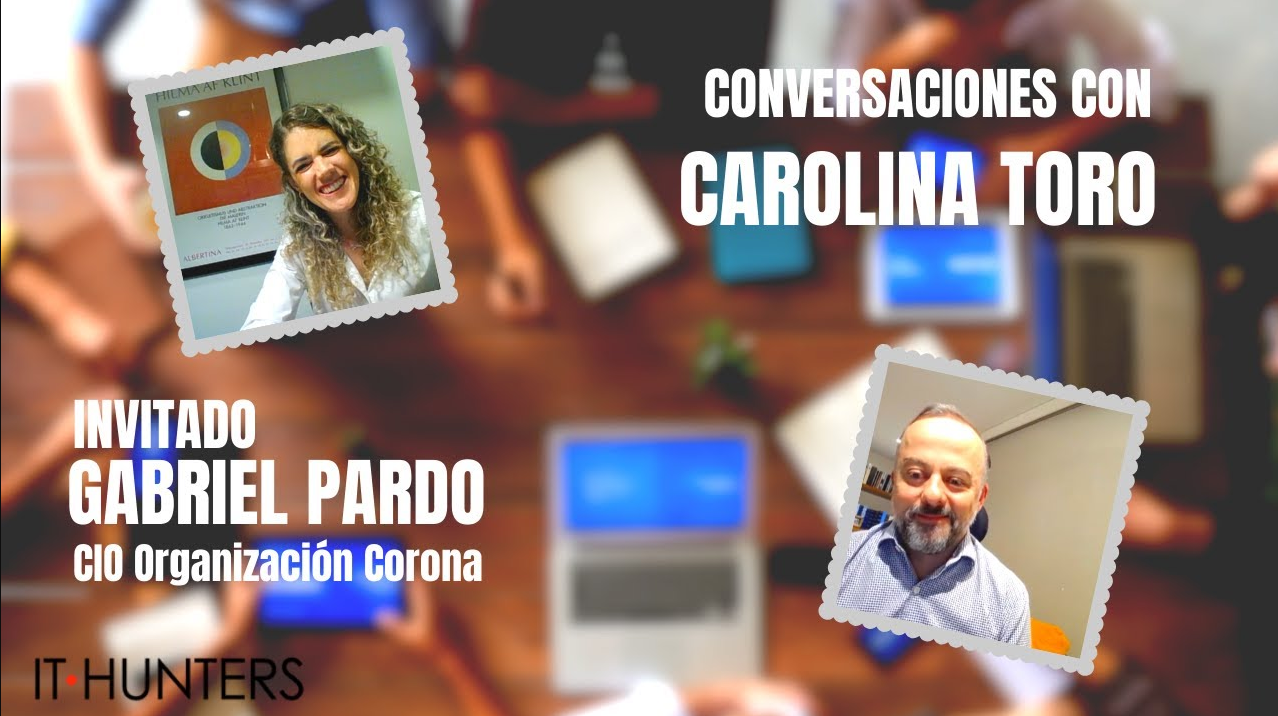 In this episode of Conversations with Carolina Toro, we talked with Gabriel Pardo, current CIO of Grupo Corona.
Read More »
In this edition we had as our guest Daniel Garzón, former CIO of Citibank and current Vice President of Technology for Fiduprevisora.
Read More »